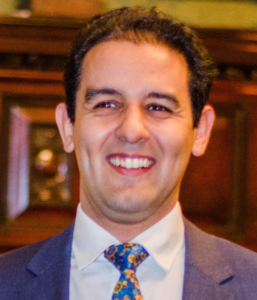 Ron William
Ron William, CFTe, is a market strategist and educator/mentor with more than 20 years of experience working for leading macro research and institutional firms, producing tactical research and trading strategies. He specialises in global, multi-asset, top-down framework, grounded in behavioural technical analysis, driven by cycles based on the "Roadmap" signature model of veteran market technician Robin Griffiths, published in his book "Mapping the Markets."
Ron also applies a "market & mind" approach at IntensiChi, using the latest techniques in behavioural-risk models and neuroscience sourced from expert groups. He further supplements with mentoring/coaching, trained by the International Coaching Federation (ICF), and teaches a regulatory approved masterclass in Applied Behavioural Science, with investment, private banks and CFA Societies.
Ron's primary work, as part of his current institutional market advisory firm (RWA), acquired global industry recognition as winner of "Best FX Research" in 2020. Financial media programmes and industry publications regularly feature his market insights, including "Is the big cycle about to turn?", predicting the 2020 crash and alerting the "Minsky paradigm" of 2020 H2-2022.
Driven by high-integrity education, Ron serves as part of the education committee of the International Federation of Technical Analysts (IFTA), Development Director at the Foundation of the Study of Cycles (FSC), Head of SAMT's Geneva Chapter, and an honorary member of ESTA. He is also a visiting lecturer at universities, active guest speaker for the CFA, CAIA and CISI, and senior teacher at colleges offering an accredited diploma in trading and investing.