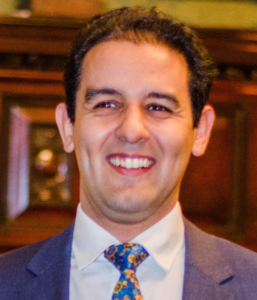 Ron William
Ron William, CFTe, is a market strategist, educator/mentor and performance coach; with +20 years of experience, working for leading economic research & institutional firms; producing tactical research & trading strategies. He specialises in global, multi-asset, top-down framework, grounded in behavioural technical analysis, driven by cycles and proprietary timing models.
Ron also applies a market & mind approach at IntensiChi, using latest techniques in behavioural-risk models, peak performance, neuroscience, mental strategies, decision science and stress response management (SRM), including mindfulness & coherence training. He is a member of two leading neuroscience groups (ANE & NLI), is trained by the International Coaching Federation (ICF), and teaches a Masterclass in "Applied Behavioural Science" at the CFA Singapore and leading investment and private banks.
Ron's primary work, as part of his current institutional market advisory firm (RWA), acquired global industry recognition, as winner of "Best FX Research" in 2020. His market insights are featured regularly across notable financial media programs and industry publications; notably "Is the big cycle turning?" predicting the 2020 crash and alerting the "Minsky paradigm" of 2020 H2/2021.
Previously, Ron was a senior Tactical & Market Timing Strategist at the ECU Group, a Global Macro Investment & Advisory Firm. He was part of the Multi-Asset Research & Advisory Team, headed by veteran technician Robin Griffiths; applying his signature "Roadmap" cycle model.